Bollywood actor Varun Dhawan has praised singer Abrar-ul-Haq recently in a video message while recording an interview with Bollywood Hungama.
"I want to say to Abrar that he sung the song so well, the original one," the actor told the outlet. "It is amazing, outstanding and we loved it."
He added, "Our music company, they bought the rights and now our song is doing so well, so thank you."
Earlier this year, the Bheega December crooner took to his twitter handle to slam Bollywood filmmaker Karan Johar for plagiarising his famous song Nach Punjaban in his latest film, Jug Jugg Jeeyo.
As soon as the trailer of the upcoming film was out, Abrar shared his statement.
"I have not sold my song Nach Punjaban to any Indian movie and reserve the right to go to court to claim damages. Producers like @karanjohar should not use copy songs. This is my 6th song being copied which will not be allowed at all," Abrar tweeted.
After a series of unpleasant exchanges between the two entities, Abrar was given the credits for his iconic song Nach Punjaban used in Johar's Jug Jugg Jeeyo.
Taking to Instagram Story, the well-acclaimed Indian director shared the track's new version of The Punjaabban Song's poster which featured Haq's name alongside Tanishk Bagchi.
This came after Haq publicly called out the filmmakers for using his famed song without taking his permission or right to it. Also the way they have credited him at the end of the list is also not fair. This should have been done earlier only.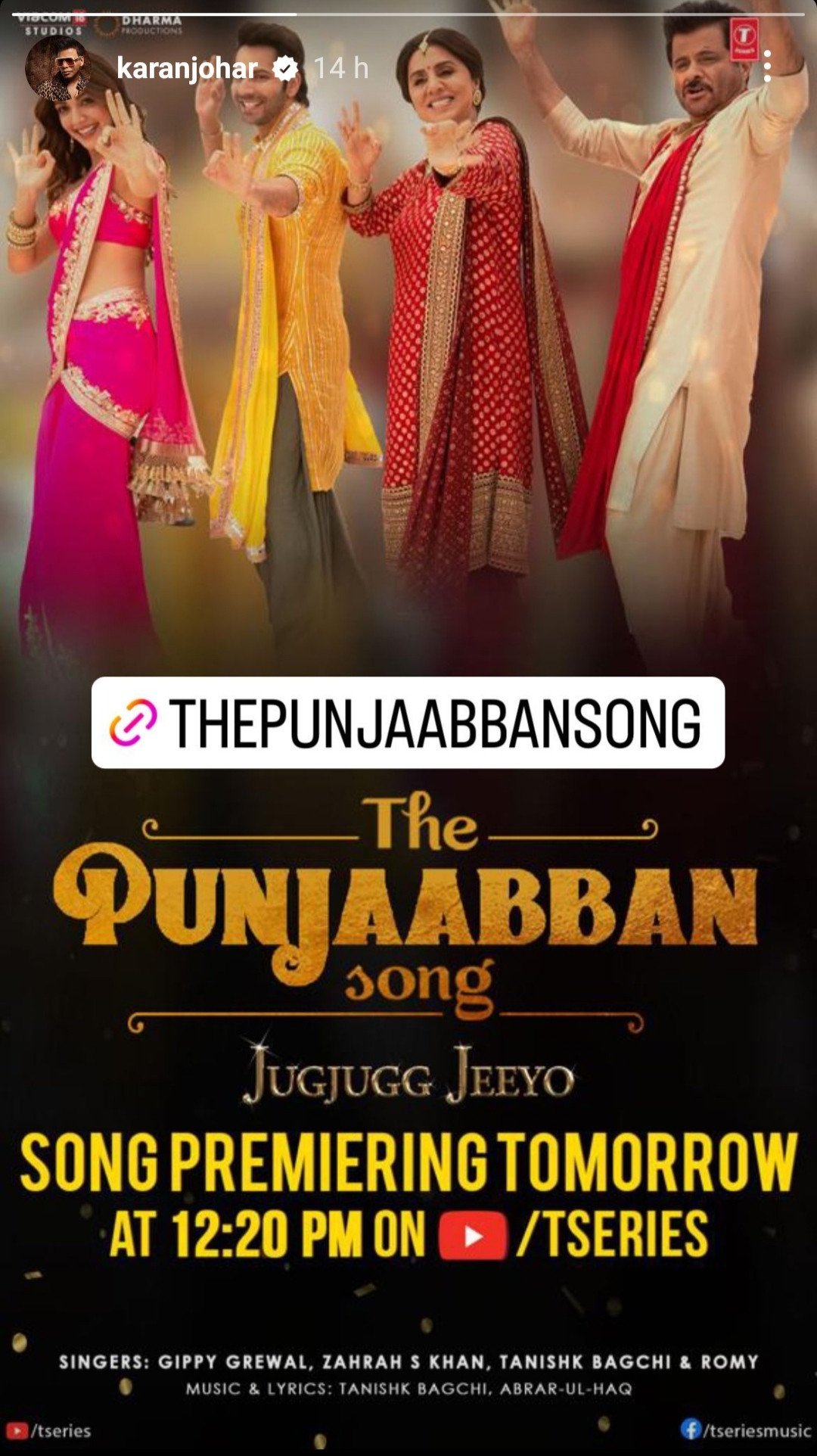 Earlier Dhawan broke his silence on the controversy by stating: "T-series has put out an official statement about this they legally licensed the rights. I think when you have international companies like YouTube and Spotify… When they are playing music they have very strict laws about copyrights. It's no joke. All the processes have been followed."