Actor Adnan Siddiqui has commented about Bollywood's misrepresentation of Pakistanis in their films. The recent Bollywood movie Mission Majnu became a trolling affair as the film stereotyped Pakistanis.
While many rightly called out the makers of the propaganda film on Twitter, Siddiqui took to Instagram and shared his two cents on the matter. "How much misrepresentation is too much misrepresentation?" he asked his followers on Instagram.
Adding on, the actor, who starred in Bollywood offering Mom, alongside late superstar Sridevi and Sajal Ali, commented, "I mean come on, with all the money you have, hire some good researchers to do homework on us. Or allow me to help. Make sure to take notes—no, we don't wear skull caps, surma, tawiz; no, we don't ask janab about their mijaz; no, we don't go around throwing adaab."
Siddiqui went on to comment, "There's so much in Mission Majnu that's distasteful and factually incorrect. The hero's saviour complex would've been accentuated more if the villain was shown at par. A weak antagonist embellishes an even weaker protagonist."
He concluded, "Poor story, poorer execution, poorest research. Next time, come and visit us. We are good hosts. Will show you how we look like, dress up and live."
Malhotra previously addressed stereotyping of Pakistanis and India's knack for making films on this side of the border. When asked if his character in the film helps perpetuate stereotypes of Pakistanis in Hindi films, the actor told Film Companion, "We have consciously made an effort in the writing that it is never to take on a particular community. I recently did a film called Shershaah, which is based on India and Pakistan, and the battle that we had, which was documented."
He added, "Once you see the film, consciously we never really concentrated, barring maybe four scenes on the other side (Pakistan), it was purely about this side (India) and this man's journey, (Army captain) captain Vikram Batra sacrificing his life… So there is the same conscious effort (with Mission Majnu), and there is no personal animosity with anyone, these are just documented historical points, which we will never get complete facts of, so for that, you need to establish possibly certain characters in an x amount of time."
The actor further responded about certain scenes in the trailer and added, "And the shots they are referring to (from the trailer) are meant to be tongue-in-cheek in the film. So, I think it will be a fair dialogue once everyone sees the film… it is never about a community or taking a dig, which digresses from the film… a religion or a community is never an issue in the film."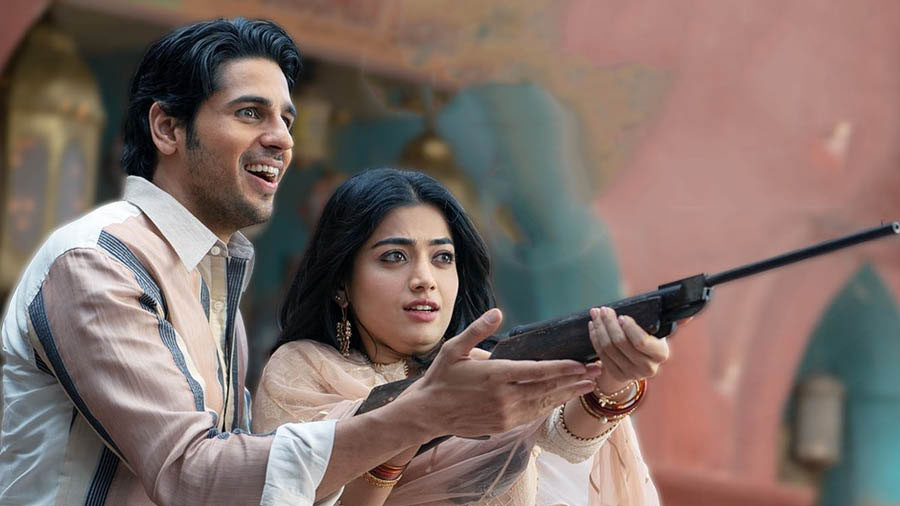 There has been a steady rise in Bollywood film productions which often overtly or covertly portray an anti-Pakistan sentiment. Malhotra's Mission Majnu isn't Bollywood's first attempt at wrongly depicting Pakistan and history. His Student of the Year co-star, Alia Bhatt, too, essayed a spy in the 2018 film, Raazi. One such film released in 2021, Bhuj: The Pride of India, which stars Ajay Devgan in the lead role, ironically features a rendition of Madam Noor Jehan's iconic song Zaalima CocaCola.
Films portraying an anti-Pakistan narrative gained traction after the Uri attacks in 2016. Uri: The Surgical Strike, starring Vicky Kaushal was one of the first military-inspired films showing Pakistan in a negative light. While Akshay Kumar's spy thriller Bell Bottom, inspired by the hijackings of Indian Airline flights in the 80s, was banned from screening in KSA, Kuwait and Qatar. The countries in question deemed the film to be unfit for exhibition.