Syeda Aliza took to her Instagram stories to share a cryptic post amidst her legal divorce battle with ex-husband Feroze Khan. She shared an excerpt from Urdu poetry in which themes like betrayal, infidelity, and lost hope.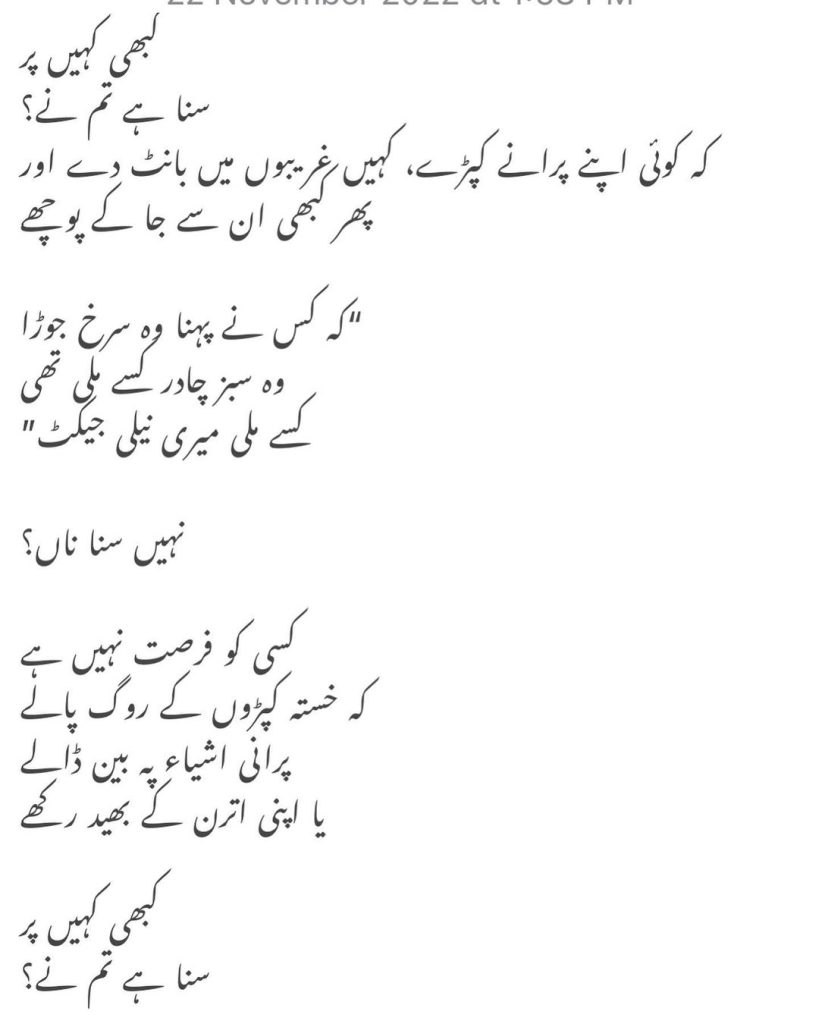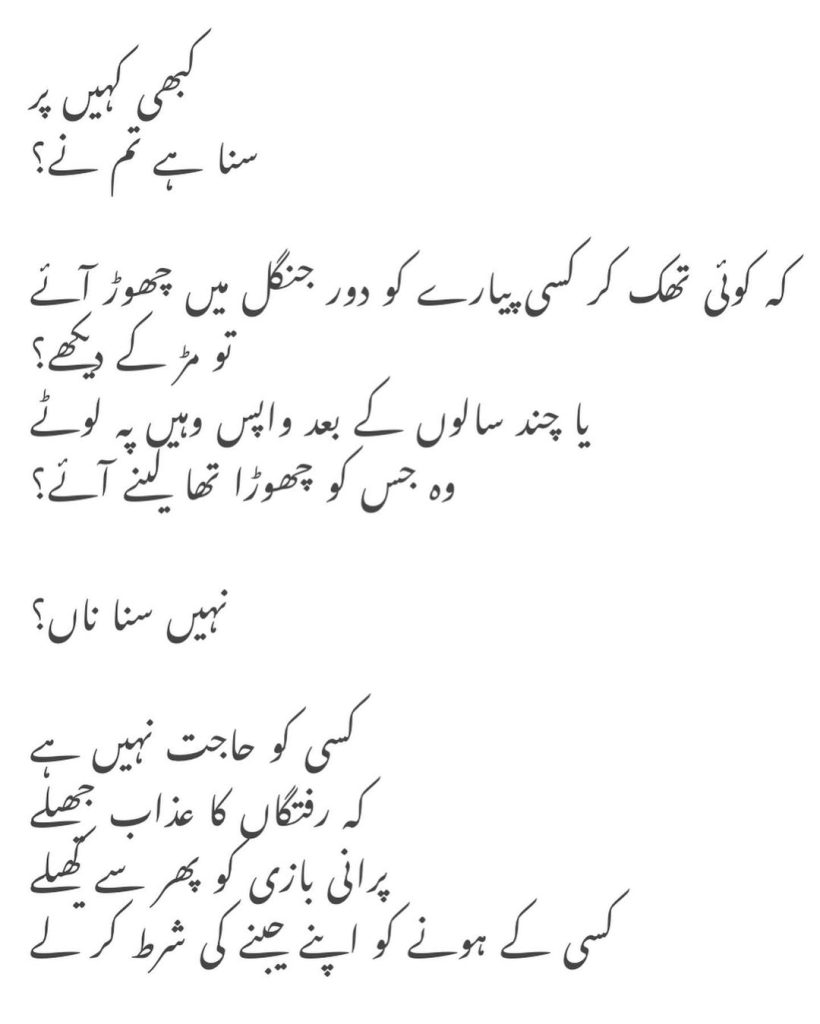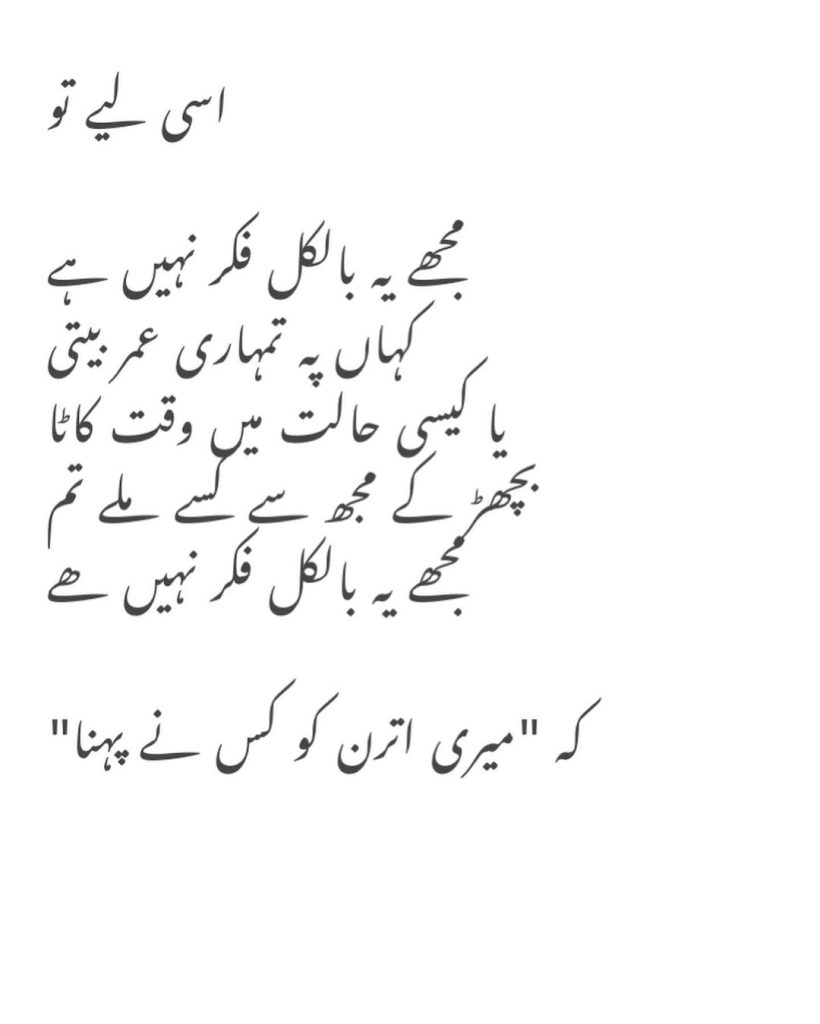 Netizens overwhelmingly reacted to Aliza's post.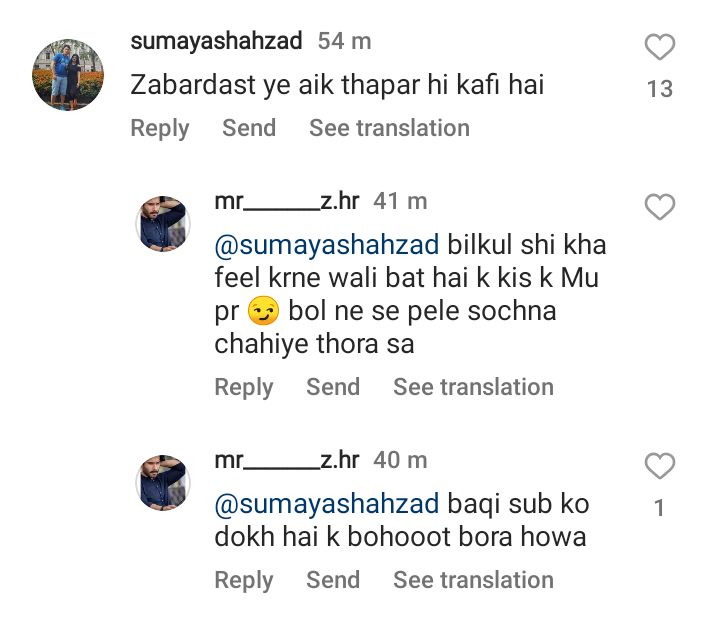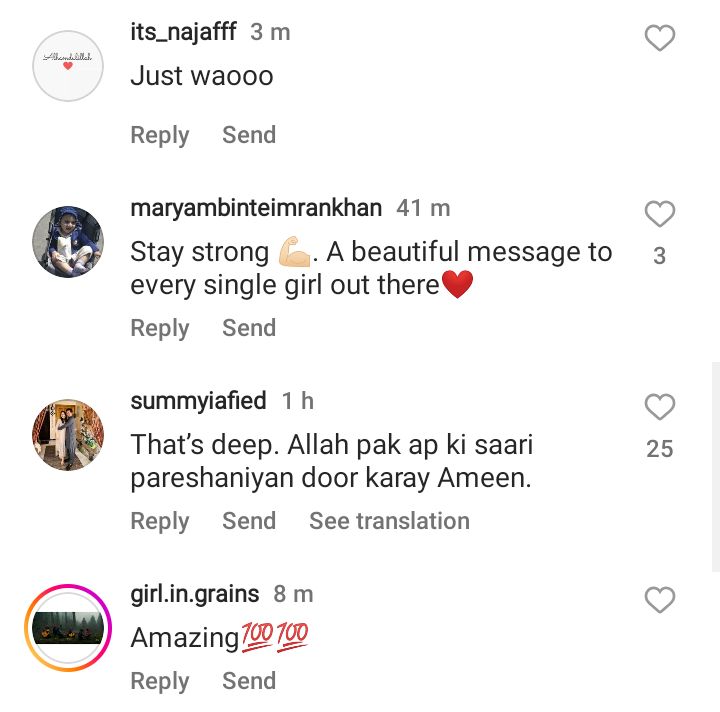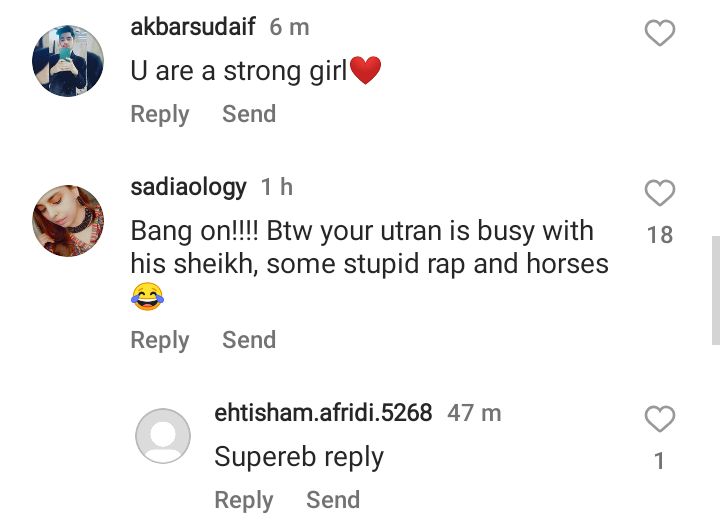 In September 2022, It was recently reported that actor Feroze Khan and his wife Aliza Sultan have parted ways after four years of marriage. Aliza later confirmed the news with an official statement.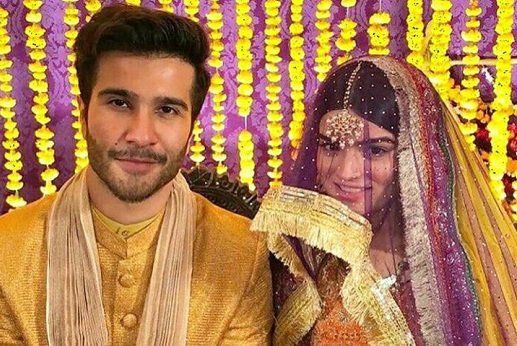 She took the whole story on her Instagram and wrote, Our marriage of four years was an utter chaos. In addition to a continuous physical and psychological violence during this period, I had to endure infidelity, blackmailing and degradation at my husband's hands. After careful consideration, I have reached the sad conclusion that I cannot spend my whole life in this horrific manner. The welfare and wellbeing of my children have played a significant role in this decision. I do not want them to grow up in a toxic, unhealthy and violent household. I'm afraid that their mental development and approach to life would be negatively impacted by exposure to such hostile environment. No kid should ever have to grow up feeling violence to be a normal part of relationships. I would rather teach them that no wounds are too deep to be healed, no scars too shameful to be concealed at the cost of one's safety"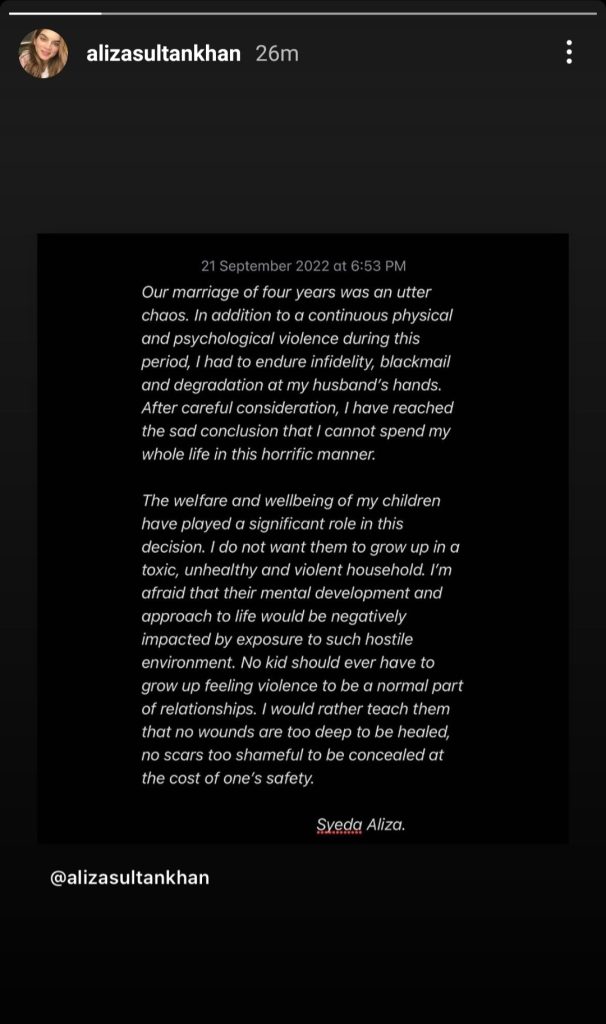 Feroze tied the knot with Alizey in 2018 and was blessed with a baby boy in 2019 and a girl earlier this year.
Feroze was quick to respond to Aliza's revelations with an Instagram post.
The Khaani star recently stated in an interview, "I want to romance in real life, I want to fall in love and experience love. I want to fall in love in real life rather than in front of the camera." This caught the viewers' attention and gave heat to the rumours again.
Netizens were quick to notice that Feroze and Alizey have unfollowed each other on Instagram and Alizey isn't following Feroze's family as well. They both have removed each other's pictures and videos as well.
Host and actor Faizan Sheikh shared his two cents on Aliza's statement. Faizan wrote in his Instagram story, "No wonder, he plays these toxic characters so effortlessly."
Actress Meherbano, who also worked with Feroze in Khuda Aur Mohabbat 3, lambasted Khan on her Instagram stories. She also mentioned that she's beyond disgusted after knowing Aliza's plight in her marriage.
Senior actress Iffat Omar also supported Aliza and advocated her statements. Iffat added that she has worked with Khan and can completely imagine him doing that.