The Lux Style Awards (LSAs) will not be excluding Feroze Khan from their list of nominees despite widespread criticism, including from Oscar-winning director Sharmeen Obaid Chinoy.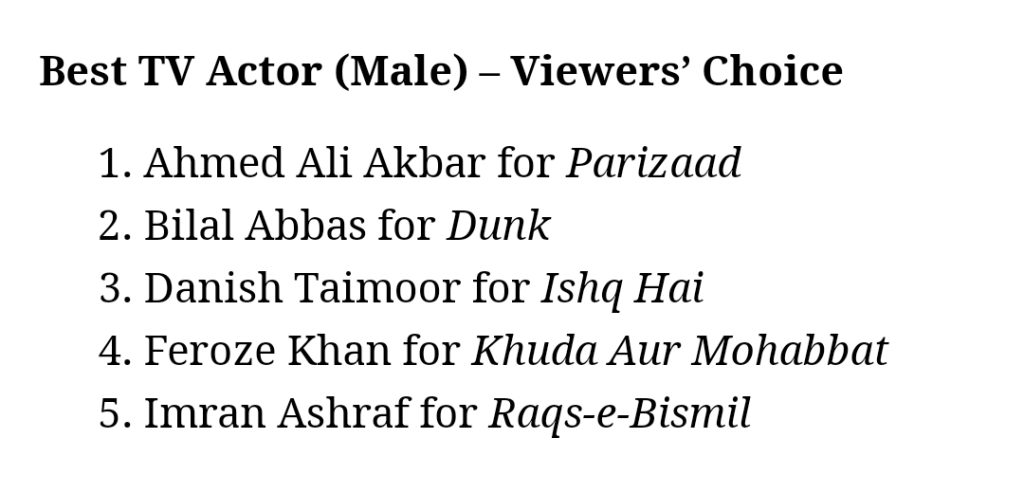 In a statement released on Wednesday night, the awards said, "The Lux Style Awards submissions are received from artists and channels as part of an open call for entries for consideration in the awards. All shortlisted nominations, for the Viewer's Choice Category of the LSA 2022 are a result of exclusive viewer voting without any intervention by the Awards.
"As part of our third party, the independent and transparent voting process, which is audited end to end by PricewaterhouseCoopers, LSA cannot participate in short-listing, vetting or excluding any submissions or nominations."
In a follow-up statement, the LSAs said they believe in "respecting the freedom and divert of audience views, and does not regulate or limit engagement (except in cases of content with obscene or inappropriate language) on our social media platforms."
Their move comes after Obaid Chinoy announced she was returning her Lux Lifetime Achievement Award, which she was awarded in 2012, in protest.
"Lux is a beauty brand that sells soaps to women yet it has chosen to allow the nomination of a man known to have violently abused his ex-wife. Its parent company, Unilever, has a global campaign that says no to domestic violence and advocates against it. The company signed up to the United Nation's SDGs, including SDG 5 on gender equality," she wrote, noting that Unilever's offices in Pakistan do not seem to share the same values.
"In 2012, I was awarded a Lux lifetime achievement award, which I will be sending back to Unilever as the brand and I no longer share the same values. As a society, we must stand together against domestic violence and we must call out those who provide platforms to abusers, "she wrote.
"Unilever and Lux have done a disservice to the awards and to society and it is not ok for them to allow the celebration of abusers."