Senior actress and former model, Iffat Omar has received an official invitation by the Vice President of Pakistan Muslim League Nawaz, Maryam Nawaz on twitter to her next Jalsa in Okara.
Nawaz invited her after she referred to Imran Khan as "Jhoota Khan".
Earlier the Aye Musht-e-Khaak diva took to her official Twitter handle to praise Maryam and termed her as a true crowd puller.
Responding to Iffat's praise Maryam said that she herself is a crowd puller and added a red heart emoji.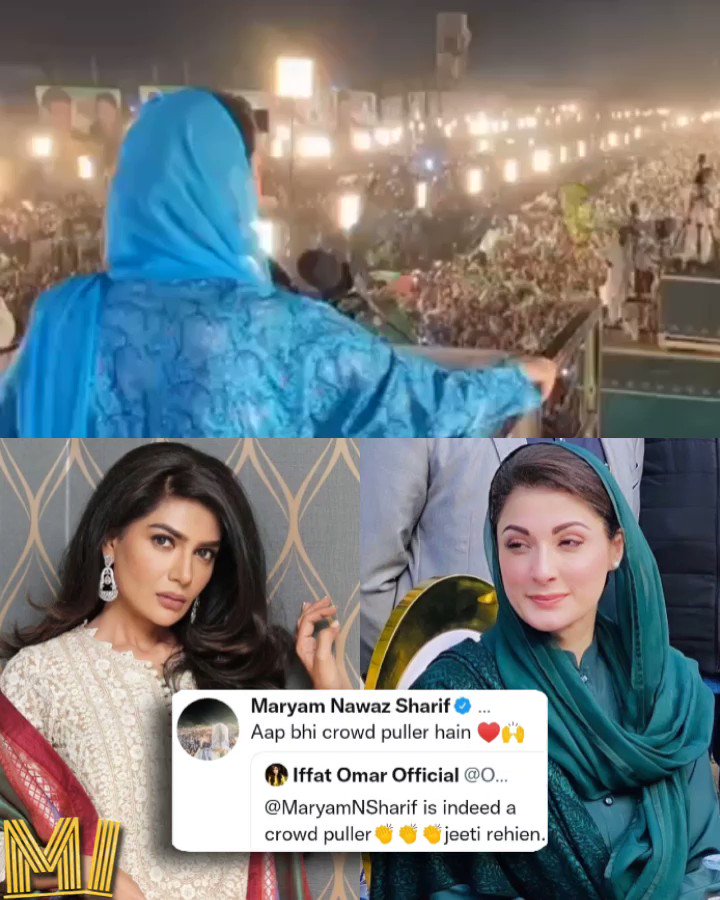 Recently Omar slammed PTI chairman Imran Khan after he stated in his recent podcast that he knew since July 2021 that PML-N are planning to abolish his government.
The Dour diva asked that if he knew it since July, then what about American conspiracy and his visit to Russia?
She also said that Imran is responsible for the offensive slogans and misconduct against PML-N leaders. The Aangan star said that Khan should be arrested for instigating hatred amongst Pakistanis.
The Aye Musht-e-Khaak actor tweeted that he had to make Pakistan like Madinah and not the other way round.
Earlier, the Aangan star claimed that she hasn't seen anything worse than PTI supporters and termed their comments as 'filth'.
In August 2021, Iffat slammed PM Imran Khan in a series of tweets.