Actor Sarwat Gillani along with her stylist friend, Rao Ali, met Bollywood veteran Neetu Kapoor in Dubai.
The Ahista Ahista diva captured her fan girl moment with the Kabhi Kabhi star.
Earlier she met Bollywood director Karan Johar at an international airport.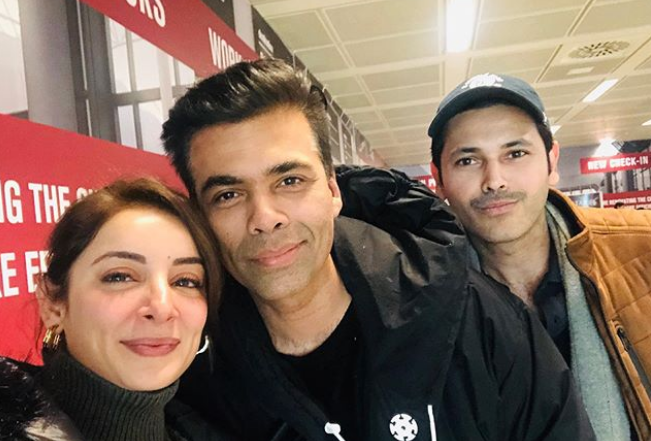 Earlier this year on Ahsan Khan's show, the Dil-e-Muztar heroine opened up about her tweet which she did in anger and grief, when Sarwat and Fahad were criticized by the public on their photo with Karan Johar in Rome.
"The post was done in extreme grief when people severely criticised us on taking picture with Karan Johar, which we took as a fan with him when we saw him on airport in Rome"
"When we said to him that give some message for the fans in Pakistan, he felt hesitant for a split second, because he himself was facing bashing in India because of Fawad Khan, but still he has given a message with smile", said Fahad Mirza.