Earlier in June 2021, celebrity couple Yasir Nawaz and Nida Yasir appeared on Ahsan Khan's show Time out with Ahsan Khan. During the interview, Nida revealed that Yasir had regrets about working with Alizeh Shah in the drama serial Mera Dil Mera Dushman.
On being asked by the host, Nida said that Yasir had some difficulty working with the Ehd-e-wafa star and building a chemistry with her since they played a married couple in the serial.
The Dil Mom Ka Diya actor then added that he regrets working with Alizeh and he wanted the show to be wrapped earlier than the makers because of this issue.
In July, the Ishq Tamasha star has shared her stance on the matter by saying that, "Everyone connects to a person differently, just like our families, we don't get along with everyone."
She added, "We can't always get along and one should expect the same behaviour same as they behave themselves, if you will misbehave with me, I will not stay quiet. I will respond back."
Now their co-star from the same drama, Naveed Raza has spilled the beans on the matter on Ahsan's show.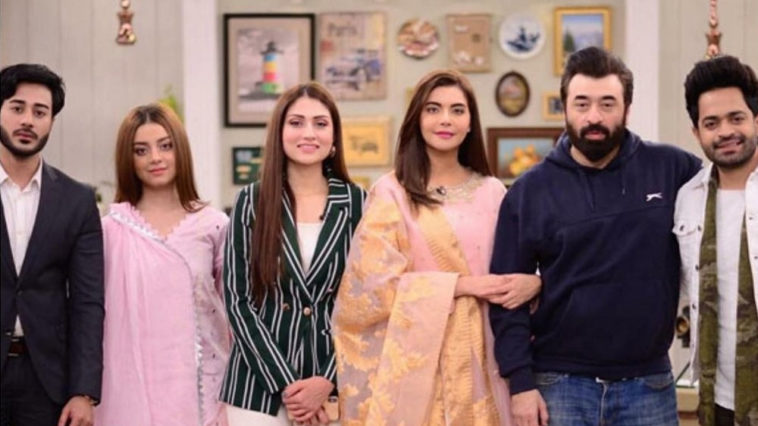 He stated, 'Yasir is a veteran actor and director, who gave her the right to misbehave with him?"
He added, "She demanded to cut his lines and scenes with her."
'When the two used to be in the make-up room, and Yasir would dry his hair, she asked the assistant to shift Yasir's seat somewhere far and cited that the heated air of the dryer is bothering her."
"Talking to your senior actor like this is called rudeness, which is completely wrong."
He concluded by saying that no matter how successful you are, you cannot talk to a senior like that.
She should be grateful that a star like Yasir worked with her.
Feroze Khan, who recently collaborated with the Bebasi actress for an endorsement jumped in to express his support for her on social media.