Aqtia Odho has spoken about toxic marriages and abusive relationships post the horrific murder of Sara Inam by her husband Shahnawaz Amir.
Odho again wrote about her own bad relationship on her Instagram account and told other women to get out of them.
"I write this in the hope that it may help someone reading it realise that your life is in your own hands. Having survived both physical and emotional abuse as a young woman, I feel it is my duty to help others get out of toxic relationships. Abuse of any kind is unacceptable regardless of who it's coming from. Walk away and never look back."
"If you allow anyone to mistreat you they will form a habit to do so and it only gets worse with time. The abuser gets addicted to such behaviour and never stops. Your life, your self worth and your dignity are precious so take control of them and be strong. Many will tell you things that weaken your own resolve but never listen to them."
"Only listen to your gut and mind, not even your heart for it falters a lot. Trust me when I say this, you can do much much better so do not compromise and put your life at risk for anyone. Get out while you still can." she concluded.
Earlier this year, Odho opened up about her personal and professional struggles in an interview. The Humsafar diva shared her experience of being raised in a broken family and later having difficulty in finding the right spouse.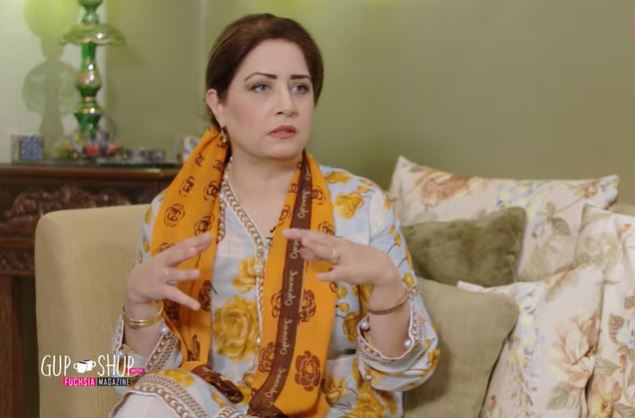 Atiqa while opening up about her early career struggles said, "I started my career as a stylist, so I worked mostly behind the scenes at first doing makeovers for actors. I studied for it in the UK."
"When I'd go to ad shoots to prepare models behind the scenes, I would get a lot of offers with people asking me if I would like to be in front of the camera. So, after a while, I thought, "Why not?" I always loved film, fashion and the arts, so I made the decision to take the plunge," added Atiqa while talking her career as a stylist.
"By that time, I already had two children and I was going through a divorce, so I needed the money as well. People often hide the difficult parts of their life behind a facade, but I very openly talk about them. Styling wasn't getting me the money I needed to raise two children, so I started going in front of the camera. The first ad I did was for a tea company. That's where Anwar sahab spotted me and offered me Sitara Aur Mehrunnisa."
"To the young women, according to my experience, so many people have told that such and such thing cannot be done. You hear such things a lot when you're a young woman. Always follow your instinct, because your instinct will always make the right choice. That's what I always did," Atiqa said while giving the advice to the young women of the entertainment industry.
The Pyar Ke Sadqay star elaborated further, "I made decisions that were okay at the time but didn't work out in the long run. I was married at a very young age out of choice. I came from a broken home. An upper class, elite, but broken home, and I was always very starved for a father figure. I understood this later on."
"I married young and had children young, I went to school after kids. I did a lot of catching up in my life. I realised that I did all of these things because of childhood trauma or emotional needs, I understood it, so I needed to fix it. You can fix anything at any time. This timeframe is your own construct. No one is putting a timeline on your life.
On the work front, Atiqa is basking in the glory of her blockbuster drama Kesi Teri Khudgarzi, co-starring Dur e Fishan Saleem and Danish Taimoor.