Cricketer Shoaib Malik appeared alongside actor Ushna Shah on Nida Yasir's sehri show, on which the ace athlete made a revelation about his wife Sania Mirza.
Shoaib revealed that Sania ate a lot of apples so that her son's complexion would be fair at birth on her mother's suggestion. "My mother in law fed a lot of apples to Sania for our son's fair complexion."
He added, "Kehte hain is se gora hota hai bacha."
He said that she wanted the child to be of a certain skin tone, to which Ushna responded by saying, "Unko bhi gora bacha chahiye tha?". Before Shoaib's statement, the Balaa star shared how she got shamed for tan hands on social media as a result of her driving in the afternoon hours.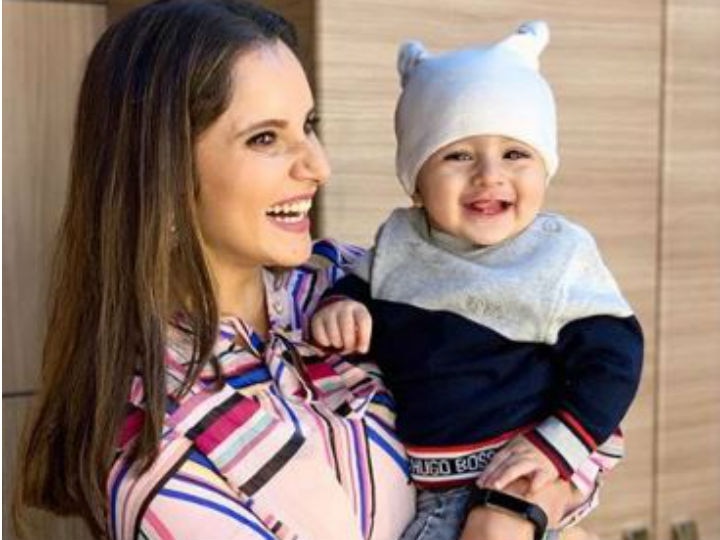 Host Nida Yasir said that this a new myth that she has discovered. She added her own experience of colour shaming on social media.
The Indian Tennis star earlier gave us a peek into her and Izhaan Mirza Malik's dua lesson, where Izhaan was reciting a dua Sania taught him.
Sharing a video on Instagram, Mirza said that she is a "proud mumma" because Izhaan "learnt both these duas in a span of 5 days."
"His pronunciation will improve InshaAllah," said Sania. "But I am so proud of him that he knows the dua you recite before sleeping and the safar dua (which he needs a lot since we travel so much)."
Mirza often shares adorable videos of her son Izhaan on social media, much to the delight of her and Shoaib Malik's fans.