Actor Ayesha Omar recently shared a horse-riding video from the sets of her film, Rehbra costarring Ahsan Khan. The post went viral and started getting backlash over their supposed explicit pose. and later edited the caption to include a note specifically aimed at those who had something unpleasant to say about it.
"P.s. turned off comments! Don't want negative energy around. We just doing our work baby and laughing through the hard, tough shoot to keep our energy, mood and focus up. It was freezing and raining and we hadn't slept properly in days because of nonstop shoot. We had 30 minutes to finish the entire sequence. We still put in our best with smiles on our faces. And that's NOT easy," she wrote in the caption.
The duo was quick to respond on their personal profiles, with Omar adding in a short note in her original post's caption. In the note, Omar clarifies the context of the clip, including the cast keeping up morale in the midst of difficult shooting conditions. She wraps up her note by shutting down all unfounded rumors about a romantic relationship between her and Khan.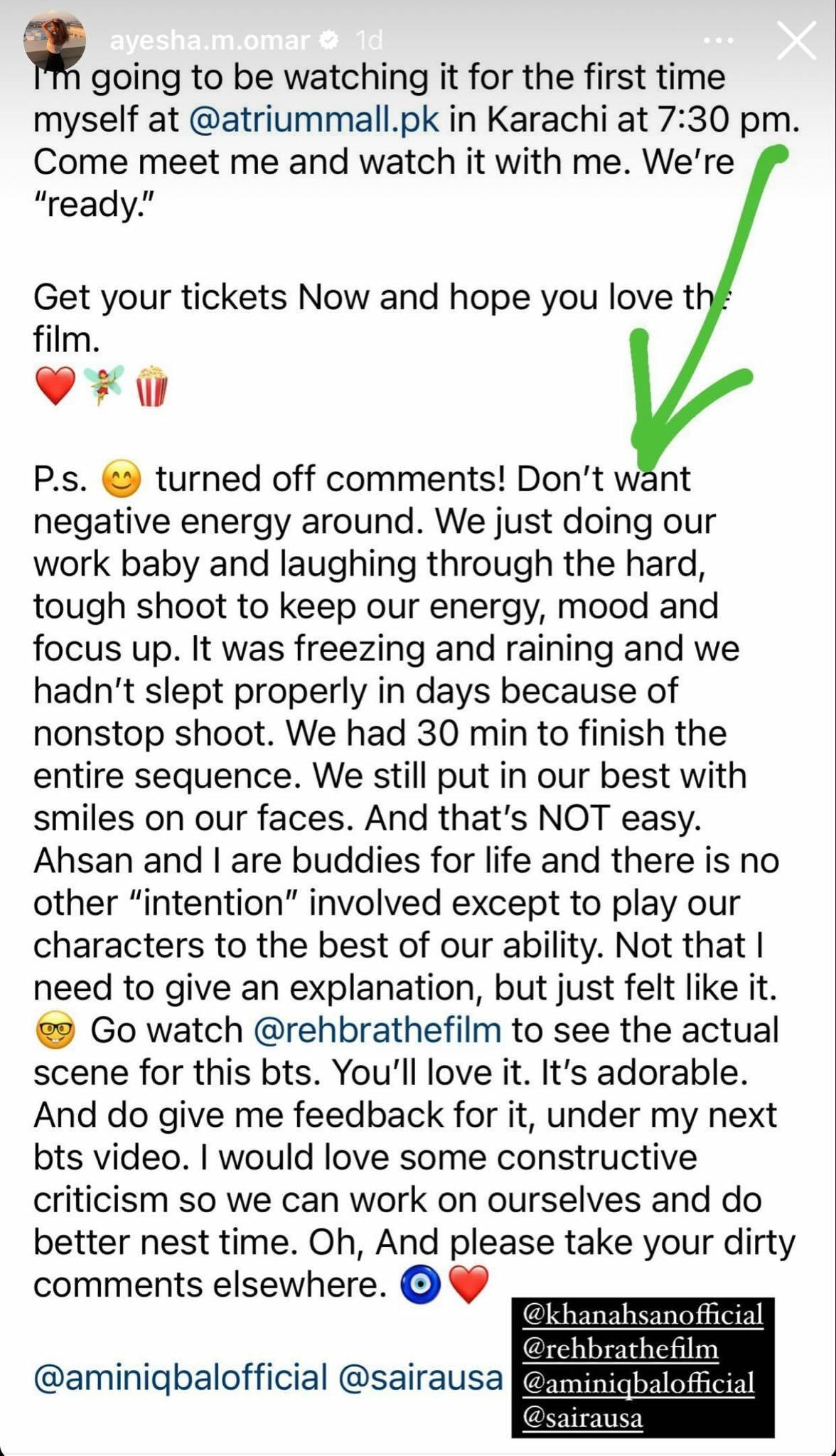 The Udaari hero also posted an Instagram story to defend the film from the trolls, taking a more humorous approach. He directly addresses the trolls who have torn apart a simple scene from the film.