Bollywood star couple Bipasha Basu and Karan Singh Grover, who tied the knot in 2016, welcomed their baby girl on Saturday. The couple announced the news on Instagram.
They are currently on cloud nine as they are all set to hop on to their parenthood journey. The actress has been living her pregnancy days to the fullest, and she is leaving no stone unturned to make every moment of her life memorable. Bipasha has been serving major maternity goals, and needless to say, she's the hottest mamma-to-be in Tinseltown.
In a recent interview, Bipasha Basu revealed that she and Grover, have always wanted to have a girl. She also talked about how her life changed after getting pregnant and shared how this beautiful phase would evolve her relationship with Karan.
"Karan and I were clear from the beginning that we wanted a baby. I don't have any thoughts on why it is so late or why it took time. For me, this is the right time. I believe this is when we were supposed to have our baby. We believe in manifestation. From the time we have wanted a child, we have hoped for a baby girl. I know a baby is a beautiful gift, and we are supposed to be in acceptance of any gender, and the bigger picture is that, but we call our baby 'she'. We believe it's a she, and we have believed that since the time we decided to have a baby."
The Alone duo announced their pregnancy with a heartfelt note on social media.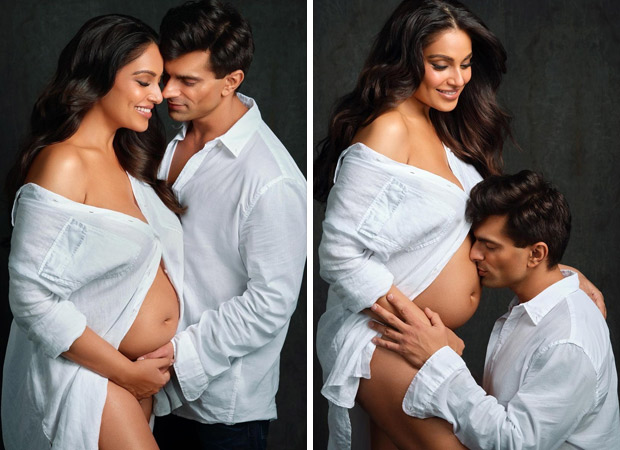 The Dhoom 2 diva penned an emotional note about her new journey and posted photos from the recent pregnancy photoshoot featuring her baby bump.
The couple is seen posing in matching white shirts in these photos along with a note saying, "A new time, a new phase, a new light adds another unique shade to our prism of life. Making us a little more whole than we used to be. We began this life individually and then we met each other and from then we were two. Too much love for only two seemed a little unfair for us to see…so soon, we who once were two will now become three. A creation manifested by our love, our baby will join us soon and add to our glee Thank you all, for your unconditional love, your prayers, and good wishes as they are and will always be a part of us. Thank you for being a part of our lives and manifesting with us another beautiful life, our baby Durga Durga"
For the uninitiated, Bipasha Basu and Karan Singh Grover, met on the sets of the horror film Alone which was released in 2015, where they fell in love. They later tied the knot in April 2016 in a big fat Indian wedding in Mumbai.