The National Electric Power Regulatory Authority (NEPRA) has approved the decision to increase power tariff by Rs4.30 per unit on account of fuel cost adjustment (FCA) for November 2021.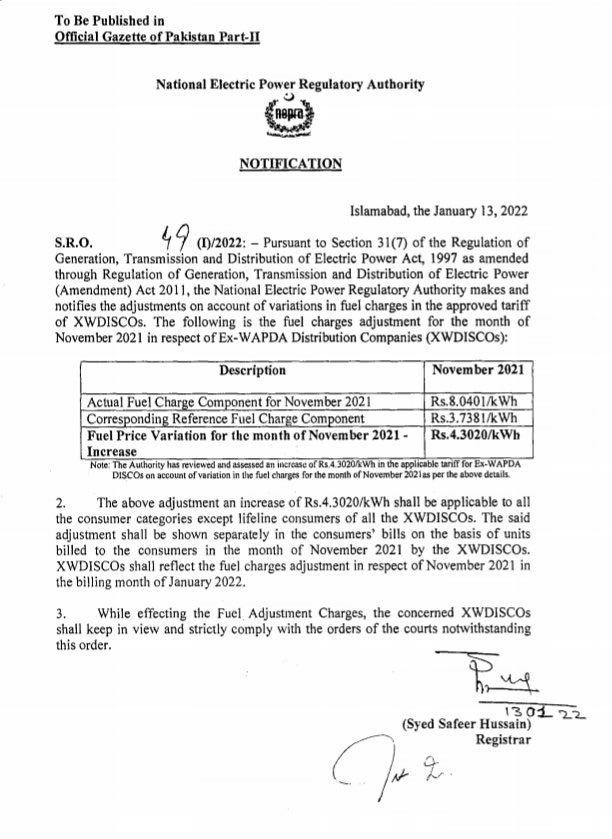 The adjustment will be shown separately in the consumers' bills on the basis of units billed to the consumers in the month of November 2021 by the XWDISCOs.
Similarly, the government is likely to increase the prices of petroleum prices by Rs6 per litre this month. However, the Ministry of Finance is yet to make the final announcement, reports Geo News.
It is reported that the implementation will be effective from January 16 after consultations with Prime Minister (PM) Imran Khan. Recently, the government on the New Year's eve had increased the prices of petroleum products to meet the petroleum levy target agreed with the International Monetary Fund (IMF).
The news came after PM Khan's statement when he asked his party's spokespersons to inform the masses that there is no inflation in the country.