There are different places in some major cities of Pakistan that are believed to be haunted by the undead. Here is the list of few spooky legends that might make your Halloween a little more spooky.
1. Red-dressed Bride at the Karsaz Road
The main Karsaz Road in Karachi is known for being one of Pakistan's most haunted destinations. Back in the 1960s, a newlywed couple was driving on Karsaz Road, when they got into a terrible road accident and died on the spot. Since then, the locals have reported that many people who take this route have witnessed a bride in a traditional red dress, walking alone on the road and disappearing after a few minutes.
2. Crying Fairies on Lake Saif-ul-Malook
Even the beautiful lake in the Kaghan Valley is included in the category of the scariest places in Pakistan. Legend says that a Prince of Persia fell in love with Saif-ul-Malook's fairy princess, but since the fairy was promised to a Demon, the union could not go through. The Demon killed them and it is believed that cries of the fairies, mourning the death of the two lovers, can be heard at night.
3. Moving things at Mohatta Palace
Mohatta Palace Museum located in Karachi is also one of the spookiest places in Pakistan. Back in 1927, the palace belonged to a Rajasthani businessman and is said to be haunted by his ghost ever since he died. Word on the street is that the guards have felt the presence of unseen creatures during their night duty, and have occasionally observed different things moving from their actual position.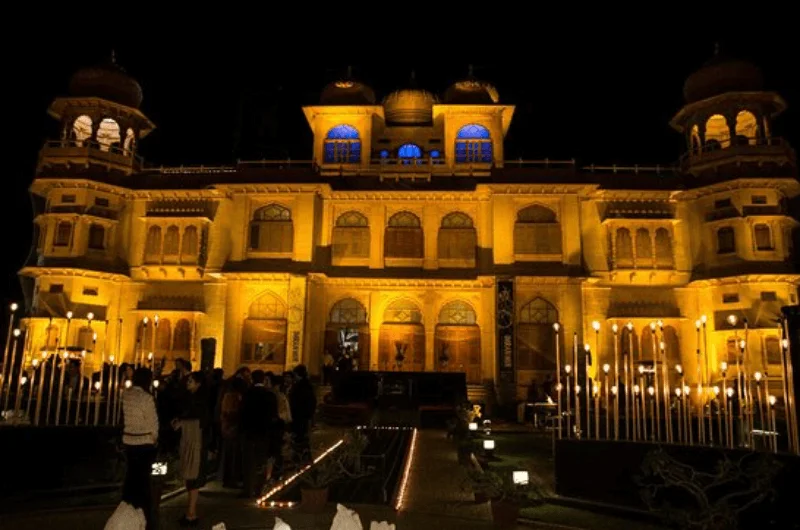 4. Forty bodies at Koh-e-Chiltan Peak
Located in the Balochistan province, Koh-i-Chiltan Peak means "forty bodies" in the local language. According to the natives, the area is surrounded by the spirits of forty babies who were left abandoned by their parents on the mountain. The peak is avoided by the locals, who are reported to have heard the noises of those children from the top.