TikToker Hareem Shah has finally reacted to her latest controversy in an interview with a media portal. She clarified that the currency notes shown in the video are not hers and they belong to a friend of hers who works for a currency exchange firm in London.
She also mentioned that, "I have come to London for work and I made the video without thinking that It could create a furor on social media."
She considers this a mistake and intends to learn from it.
The TikToker landed in a legal mess after her latest snack video released on the platform in which she can be seen sitting down with two stacks of British pounds. Showing the money, the social media star said that this was the first time she had carried a "heavy amount" from Pakistan to London.
According to the Federal Board of Revenue's website, a passenger can bring any amount of any foreign currency to Pakistan but "taking out foreign currencies is permitted up to only $10,000.
Following the Federal Investigation Agency's (FIA) decision to launch a money-laundering probe against Hareem Shah after she claimed to carry a hefty sum of money abroad, the TikToker has retracted the statement.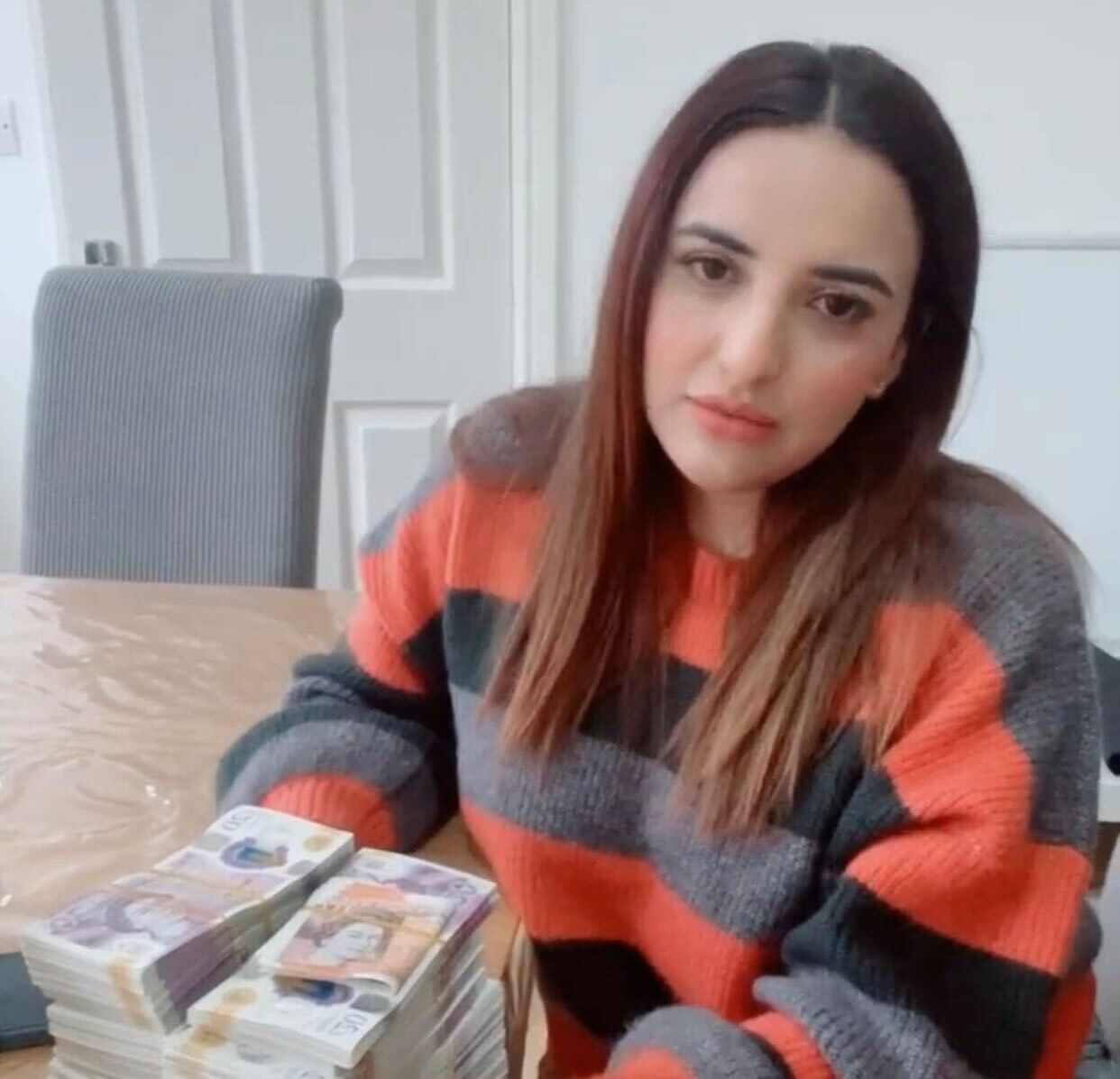 The FIA, on Wednesday, announced that it has decided to initiate an investigation after Shah claimed that she had "successfully carried a hefty amount of money in cash to the United Kingdom" as against the law.
As reported by Geo News, the FIA has decided to write a letter to the United Kingdom's National Crime Agency (NCA) to take action against Shah.
An FIA spokesperson told Geo News that an investigation regarding Shah's travel to the UK has already been initiated, while her travel and visa documents, a copy of which is available with Geo News, reveal that her real name is Fizza Hussain.
The agency said that Shah has herself confessed to laundering money to the UK, following which a probe was launched.